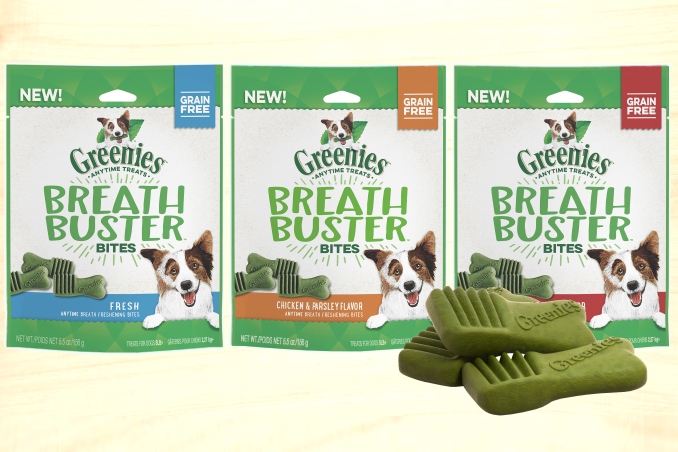 Greenies Breath Buster Bites are bite-sized dog treats made with patented breath freshening ingredients. The treats are available in 156g packs and come in three flavours — Crisp Apple, Fresh, and Chicken & Parsely.
Greenies Breath Buster Bites are available at MyPetZone for the everyday low price of $17.85, or just $16.96 if you create an auto-reorder.
Want to get information about new products sent directly to your inbox? Don't forgot to subscribe to our email newsletter in the footer below.