Ideal source of protein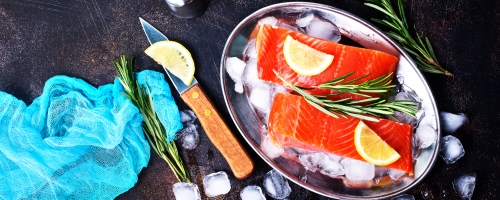 Protein should be easily digestible so the body can break it down to obtain nutrients quickly. Fish is a high quality, easily digestible protein. A fish rich diet can help ensure that your dog is extracting all the nutrients, vitamins, fats, sugars and proteins they need to stay healthy.
High in Omega 3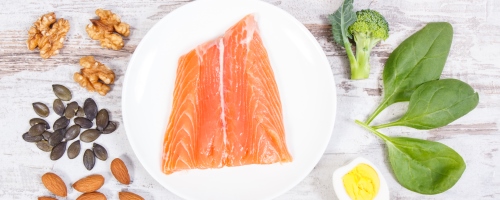 Omega 3 is an essential amino acid that acts as an anti-inflammatory, helping with skin and coat condition, mobility and overall health. Omega 3 can be found in other food sources, but Omega 3 in the DHA and EPA forms, found mainly in fish, are the most beneficial.
Premium Dog Food Featuring Fish
We offer a wide range of premium dog foods that feature fish.
Promotes Joint Mobility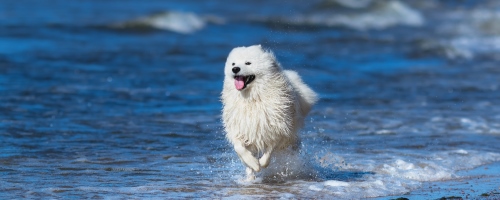 As dogs age, their joints become a little less flexible and sometimes painful and aching as the cartilage between their joints wears down. Fish is rich in both Glucosamine and Chondroitin, which can help rebuild cartilage. Fish also contains a high level of sulphur, which helps to reduce joint pain.
Promotes Brain Function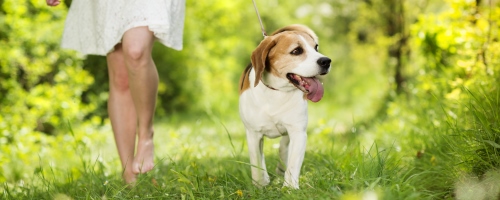 Omega 3 is highly concentrated in the brain and appears to be important for brain function, memory and behaviour in dogs.
Premium Dog Treats Containing Fish
Discover our selection of dog treats and chews that include seafood
Healthy Skin & Coat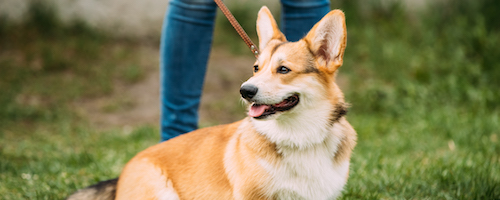 Omega 3 and 6 play a significant role in the health of the skin and coat. These fatty acids have a structural role in cell membranes and ensure the proliferation of skin cells. Fish, which contains a high amount of polyunsaturated fatty acids, may improve skin and hair condition.
Great Taste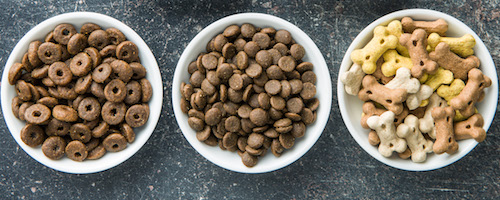 A dog's highly developed sense of smell works together with its taste buds to build a highly developed sense of taste. The strong aromas and tastes found in fish will give your dog a welcome break from bland alternatives.