Vampire Crabs are a group of semi-terrestrial freshwater crabs native to Indonesia. They've existed in the pet trade for a decade or so, but the species was only officially discovered last year. They live in tropical rivers on the island of Java — an environment that can be easily (and attractively) replicated in an aquarium.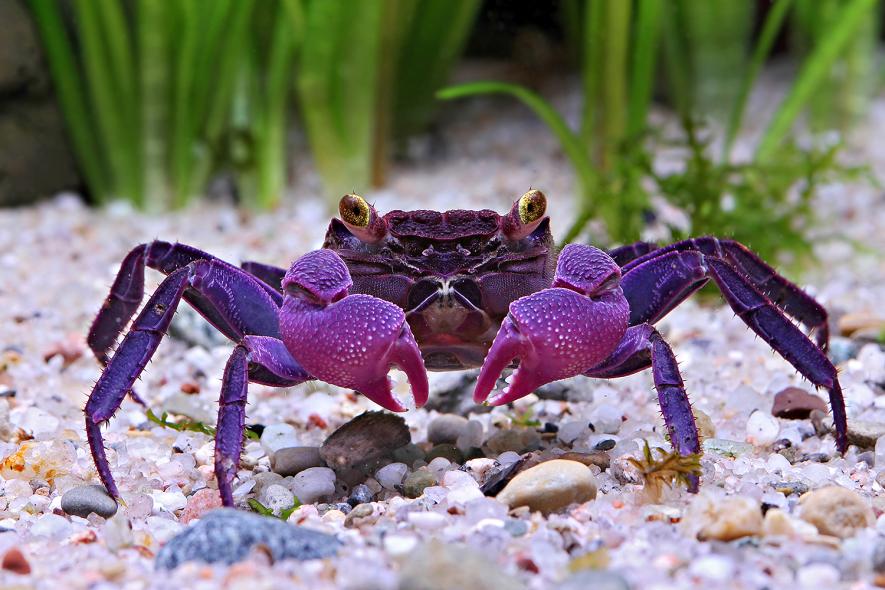 Care & Maintenance
Caring for Vampire Crabs is extremely straightforward. One feeding per day is usually sufficient as they will eat graze at organic matter in the aquarium when hungry. They don't make a great deal of mess, so tank maintenance is minimal. If the tank has good filtration, a partial (25-40%) water change each month is usually enough. You should also use a gravel cleaner to remove any food waste or feces from the substrate once or twice a month. With good care, they will live for three to four years.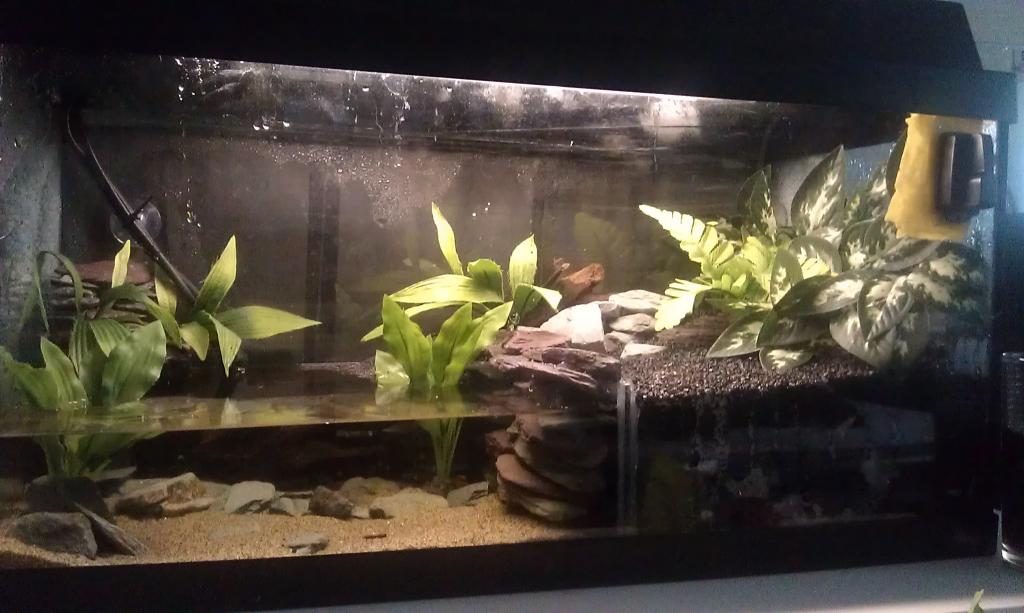 Tank Setup
Vampire Crabs of the Geosesarma genus are among the few species of true freshwater crab. They spend about half their time outside the water, where they like to hide among rocks, plants and driftwood. They are not territorial or aggressive to one another, so will live happily in a small group. Roughly half a dozen crabs can be kept together in a 10 gallon (40 litre) aquarium. The water should be heated to 70F (21C), but are flexible to within a few degrees either way.
Diet
Vampire Crabs are omnivorous and will happily eat many different foods. Live food such as crickets, earthworms, or brine shrimp are good sources of protein. They will also eat small amounts of vegetables, leafy greens and plant-matter growing in the aquarium. Commercial fish flakes, pellets and meat will also be consumed. Vampire Crabs should be fed a good variety of different foods to make sure all their nutritional requirements are being met.
Breeding
There isn't a great amount of information on breeding Vampire Crabs available. They seem to reach sexual maturity at around six months of age and continue reproducing for their entire adult life.
The female carries the eggs for several weeks until they hatch. After hatching, they look just like miniature versions of their parents and are fully independent immediately. Young crabs will usually hide among rocks and plants and can be difficult to spot. Keepers report that between 3-10 young are produced at a time.
Closing Thoughts
Vampire Crabs are weird. They're tiny little freshwater crabs that existed in the pet trade before scientists even knew where they came from. They chill out on land or in the water, they're bright purple (purple!) and they live-bear their young. If you're looking for a pet that's a bit different; but also easy to look after, there are few better or stranger options.