Dogs left home alone can start digging, barking, destroying furniture, and suffering from separation anxiety. Fortunately, an Aussie company has created a range of toys specifically designed for dogs that are left home alone.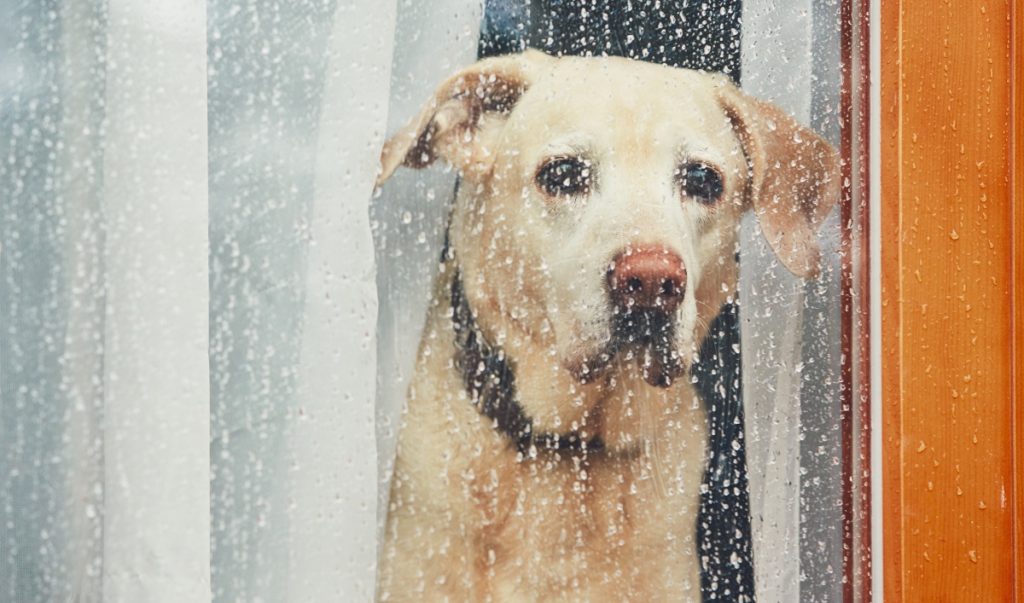 Why dogs become bored
Dogs are one of the few animal species that enjoy play as adults. Research has shown that dogs use play both to learn and to alleviate stress. Dogs are reasonably clever and need to stretch their minds as well as their bodies to remain healthy and to avoid boredom. As social animals, dogs enjoy interaction, with you as the honorary pack leader, or with other dogs. Insufficient stimulation when they are left alone can lead to unwanted and potentially destructive behaviour.
Solution to overcoming dog boredom issues
You should aim to put fun back into your dog's periods of loneliness. Whatever the breed, age or temperament of your pet, you will find that suitable toys will help. By varying the type of toy you leave with your dog each time, your dog will remain stimulated over a longer period. Toys designed specifically for dogs to enjoy while home alone can help prevent barking, boredom, destructive behaviour, and separation anxiety.
Aussie Dog Home Alone is the ultimate toy for dogs that are left home alone all day. These toys can be hung from a beam, tree branch, clothes line, or a rope tied tightly between two fixings. Dry food can be placed in the ball, which is then randomly dispensed during play and the internal rattle provides additional stimulation. The unique design engages your dog's natural senses of taste, smell, sound, sight and touch.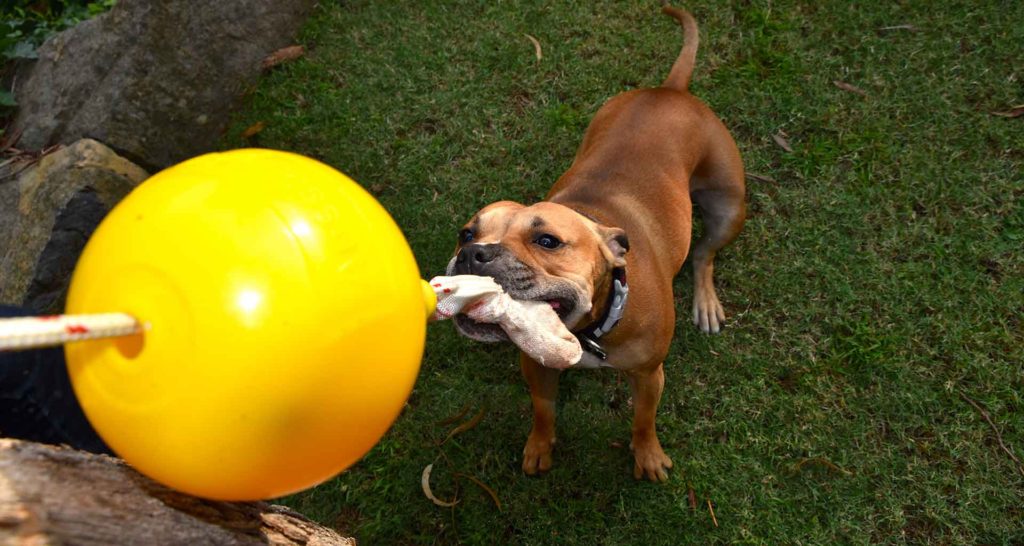 The Aussie Dog Bungee Chook is designed for dogs that are visually stimulated. Dogs love the look of it and the internal rattle keeps them entertained. Aussie Dog Bungee Chook is made from tough, high quality fire hose and is totally safe and non-toxic. The Chook part can be taken off the bungee for interactive play. The Bungee Chook is designed for dogs up to 30kg, but there's also a Heavy Duty Bungee Chook for larger dogs.
Aussie Dog Enduro Ball is the ultimate tough, hard wearing ball that will not pop, shatter or crack. It's so indestructible that Aussie Dog will replace it if your dog manages to damage it within 12 months, unless used with Staffie breeds. If you have a Staffie, we recommend the even-more-indestructible Aussie Dog Staffie Ball, which was originally designed to amuse lions, tigers and polar bears in zoo enclosures.
Finally, the Aussie Dog Tucker Ball is a treat dispensing ball made from tough yellow plastic. With a small amount of dry food placed inside, the ball will dispense little treats at random as it rolls and rotates. It has an internal mechanism that obstructs the flow of kibble so that the food will last longer.
---
Bored dogs become unhappy which can lead to digging, barking, chewing furniture, other destructive behaviour and separation anxiety. These are a few of the unwanted consequences of leaving your dog home alone with insufficient stimulation. The solution is to invest in toys, designed specifically for dogs to enjoy safely whilst home alone.
Remember to make sure that your pet always has access to a plentiful supply of water, particularly during warm summer weather.